Welcome to Verdi's Sport Horses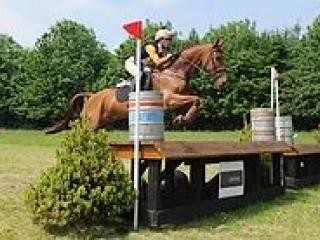 SALES LIVERY AT COMPETITIVE RATES! Producing home bred and home produced horses since 2014. Verdi's specialises in finding the right horse for the right rider.
​Verdi's has the best trial facilities in the area including on road and off road hacking, indoor and outdoor arenas, international wax competition arena with a course of FEI show jumps, dressage boards, cross-country course and on-site competitions!
​Verdi's offer a number of different services including sales, competition and schooling livery. We also have many training days, clinics and boot camps.
All Verdi's horses are fully tried and tested. Most horses will have had some competition experience and schooled around a cross country course. ​
All of our horses are sold vice free, many of our horses are sold with recent vet certificates. All horses are open to any type of vetting or inspection, and yes! you can view them more than once!! ​
For your peace of mind, we also sell our horses with a 14-day warranty, so if you are not happy with your new horse you can bring them straight back, with a full refund!
​Transportation can also be arranged for you to anywhere in Europe, UAE and USA.
Full schooling, competition and sales livery available. Call Amy on 07791 934738 for more information.